Welcome to
Long Beach Dairy Maid!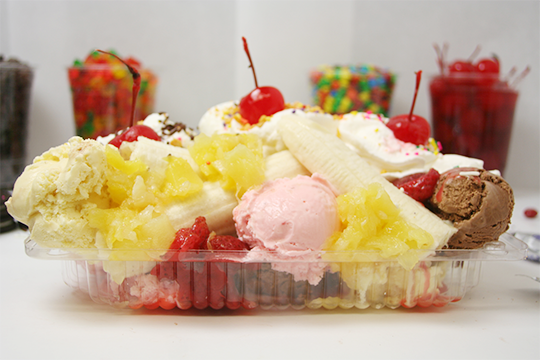 Long Beach Dairy Maid
has been serving the best ice cream on Cape Ann since 1958! We offer 28 flavors of gourmet soft serve which is 96% fat free. Some flavors include armaretto, espresso, pina colada, german chocolate. peanut butter, blackberry and more. Our super premium hard pack ice cream comes in your choice of 75 flavors including cookie dough, butter pecan, reese's p'nut cup, black raspberry, moose tracks,death by chocolate, fudge blast and brownie batter to name a few. We also serve non-fat soft yogurt, sorbet, sherbet, frozen yogurt, fruit smoothies, frappes, flurries, ice burgs, espresso mocha blasts, iced cappuccinos, slush and more.